Ceramic Pumpkins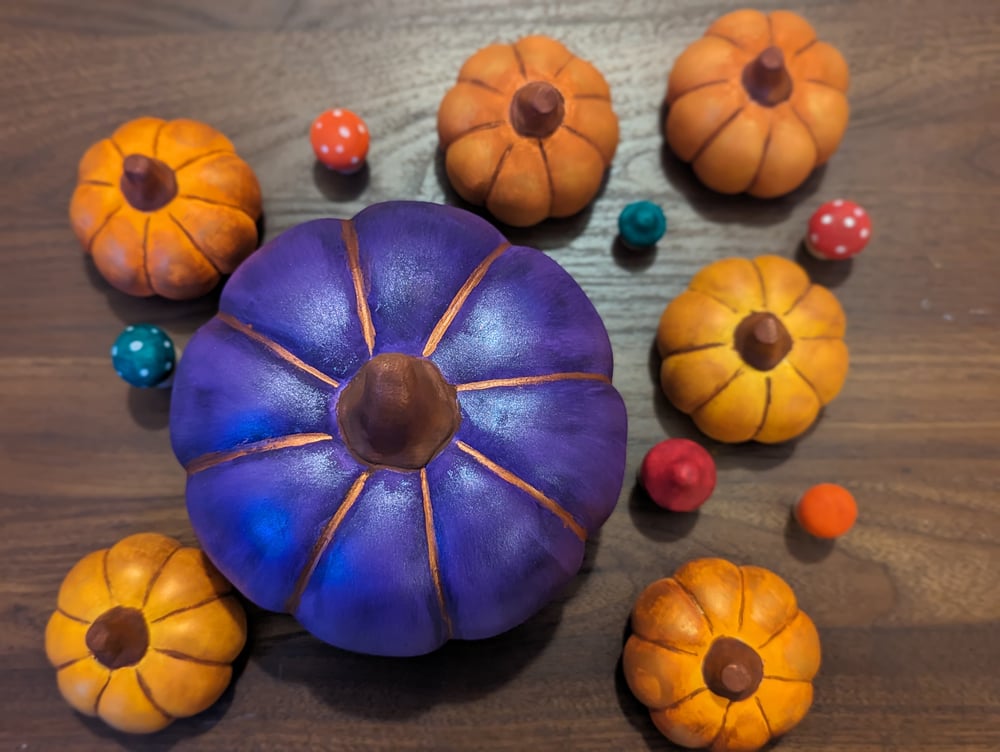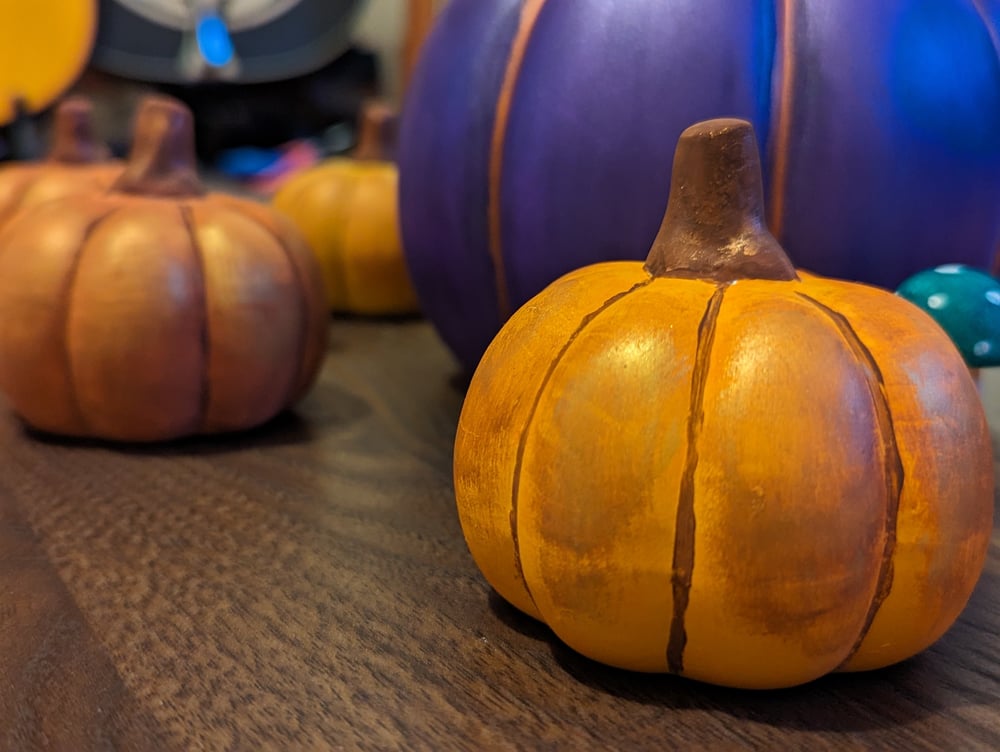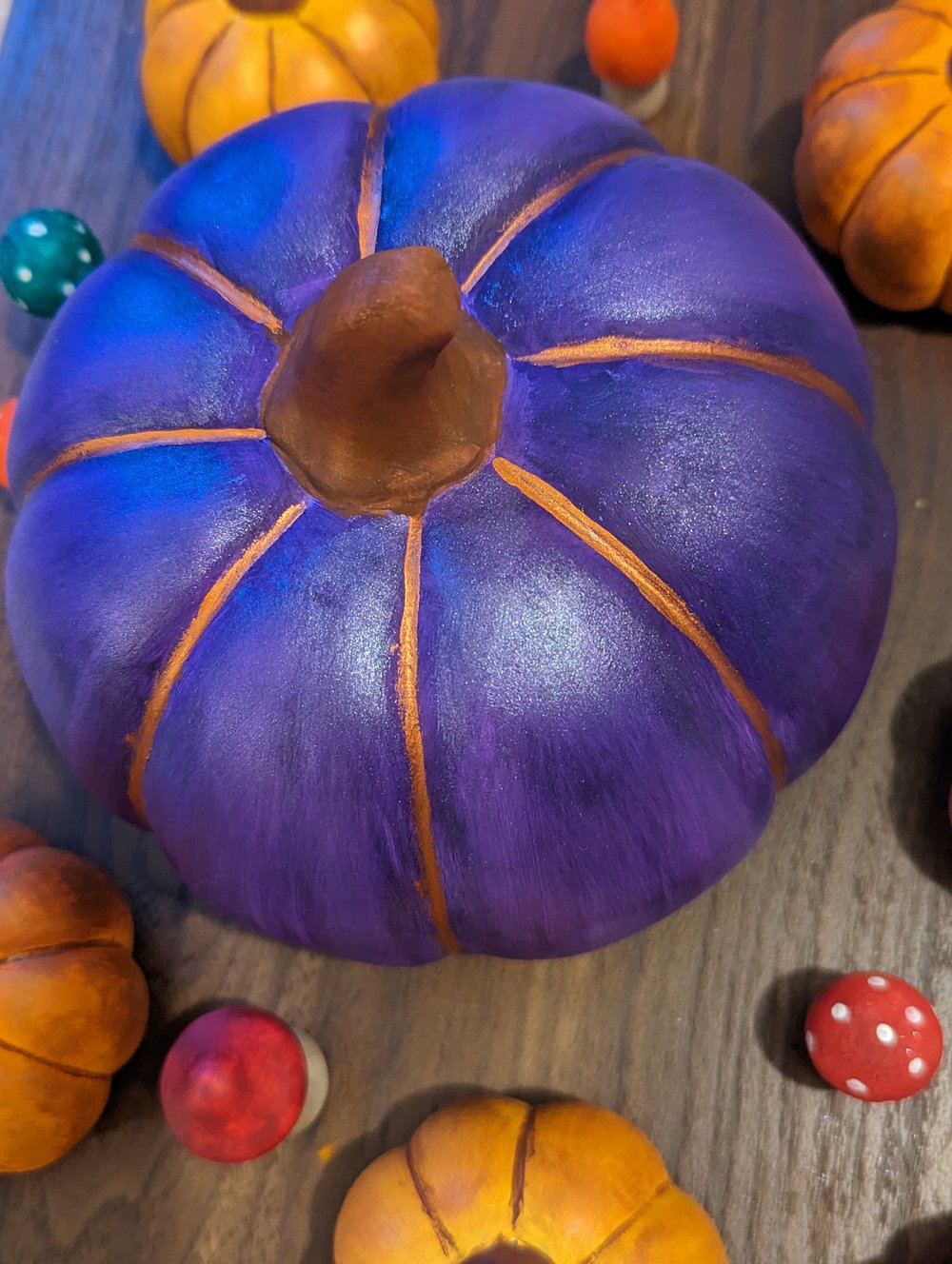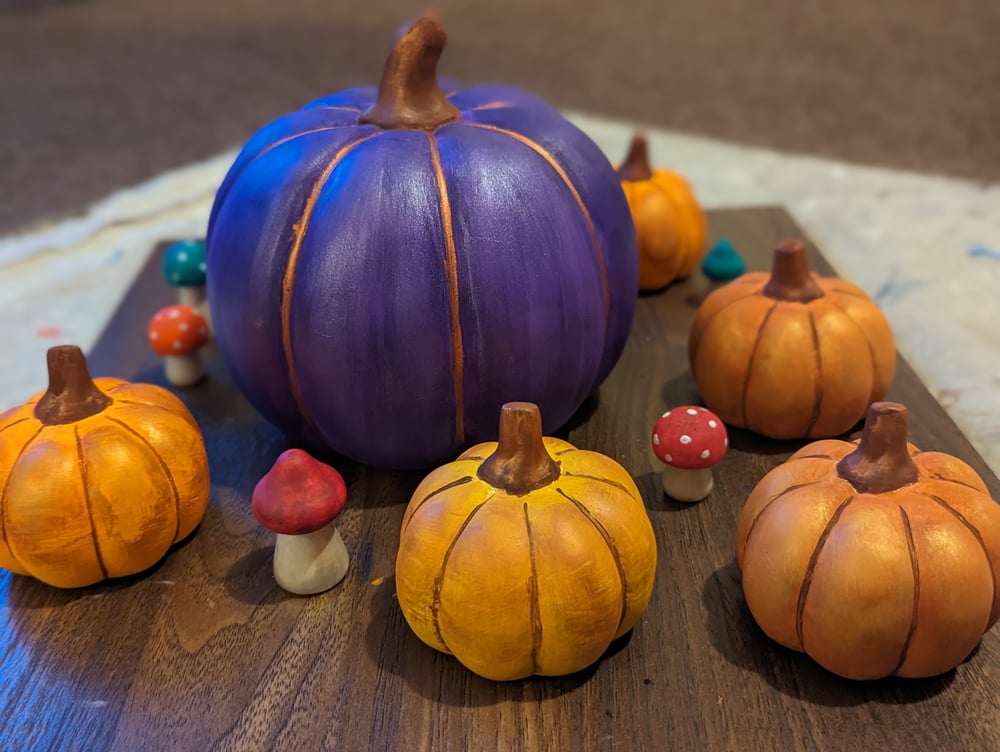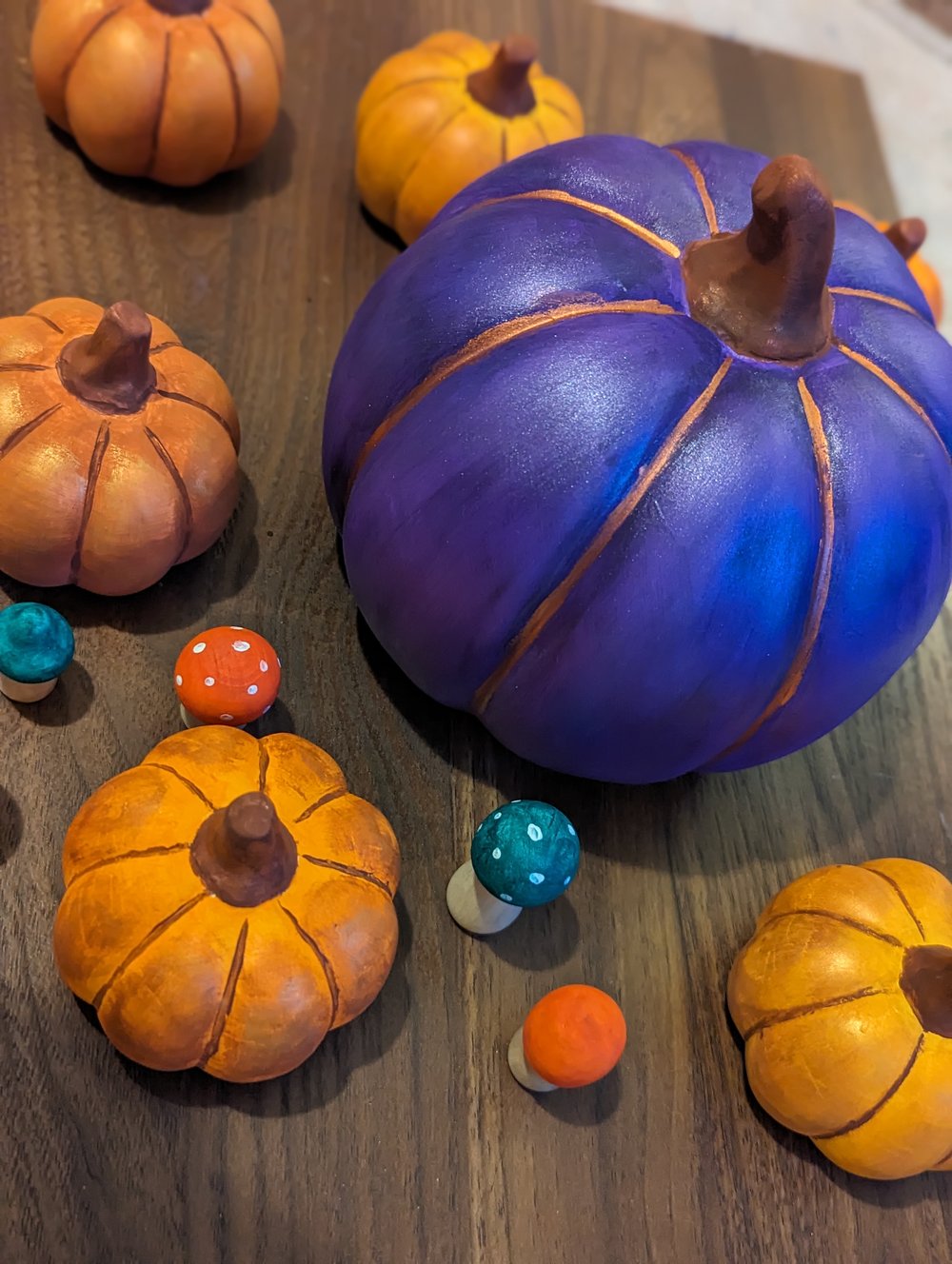 How gorgeous are these hand painted ceramic pumpkins. Each one is unique painted with in autumn sunrise tones. Wee pumpkins are about 6.5 cm each.
The big purple one (16.5 cm) makes a great centre piece for a table or feature to tastefully give your home a hint of autumn / winter.
Feature pumpkins are made to order. They are available is a range of shapes and sizes and can be hand painted and textured to suite your preferred colour scheme.
Get in touch soon and I'll have yours painted and ready for hallowe'en