Hibernian 1875 Prints - Football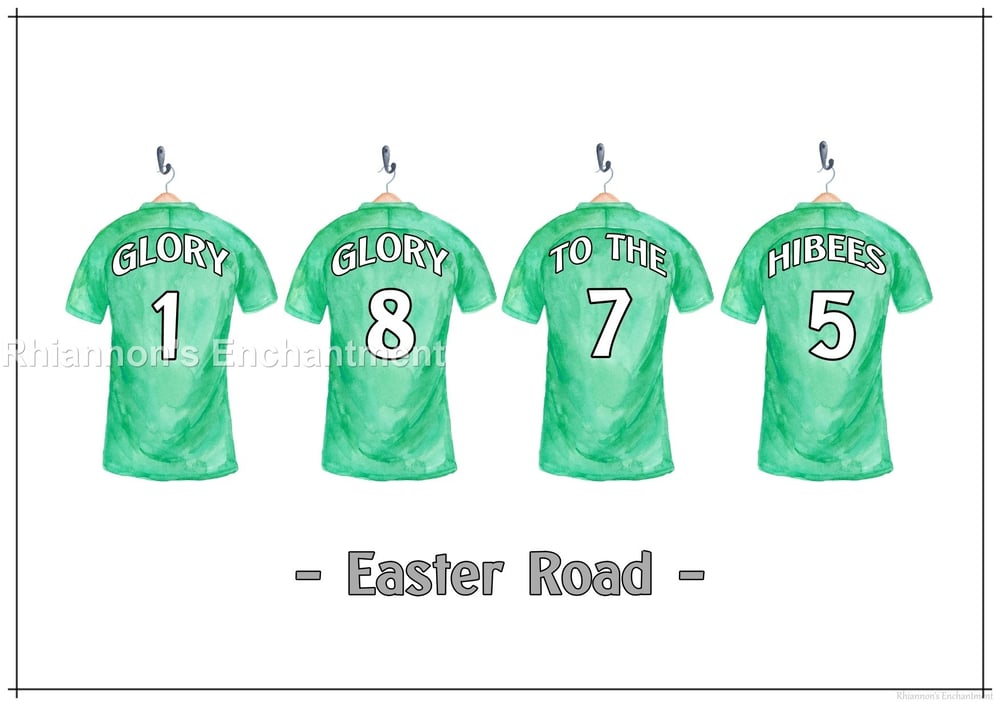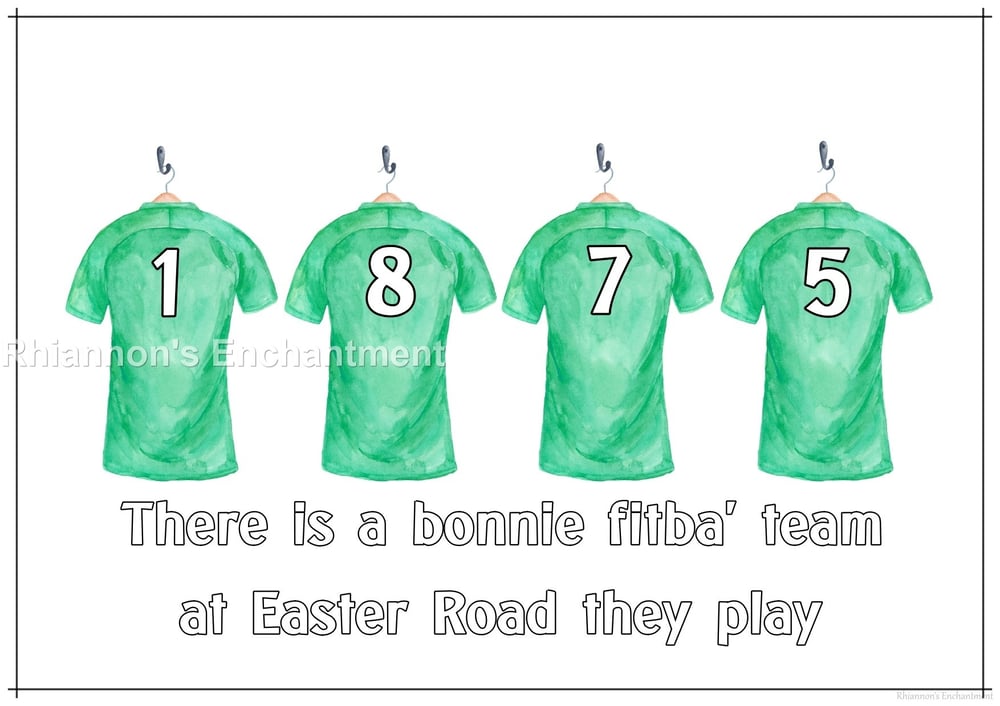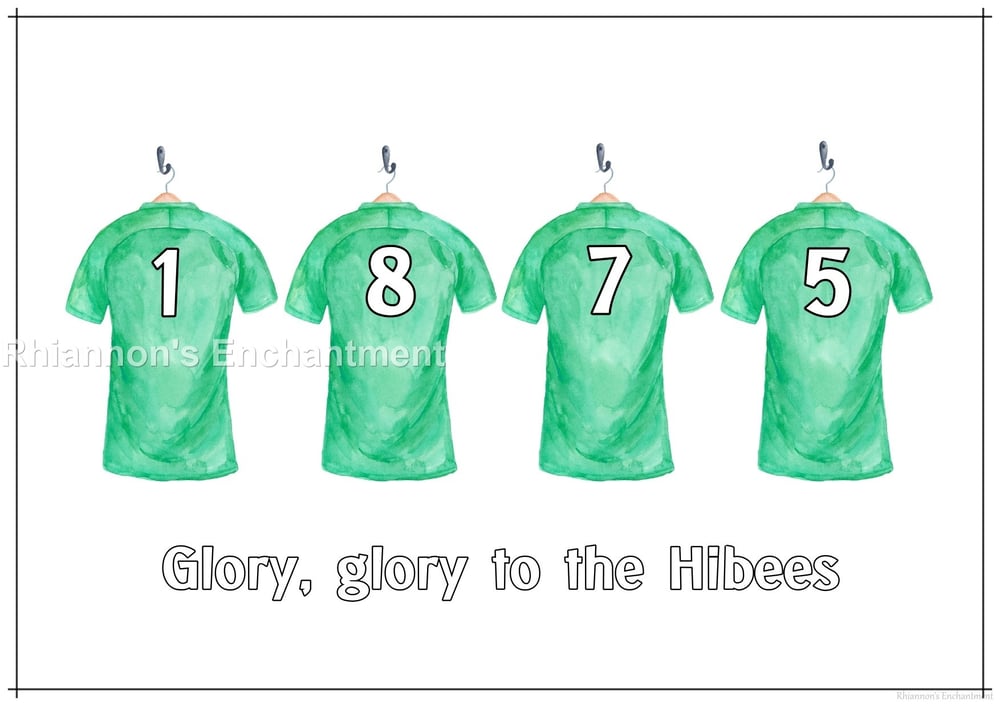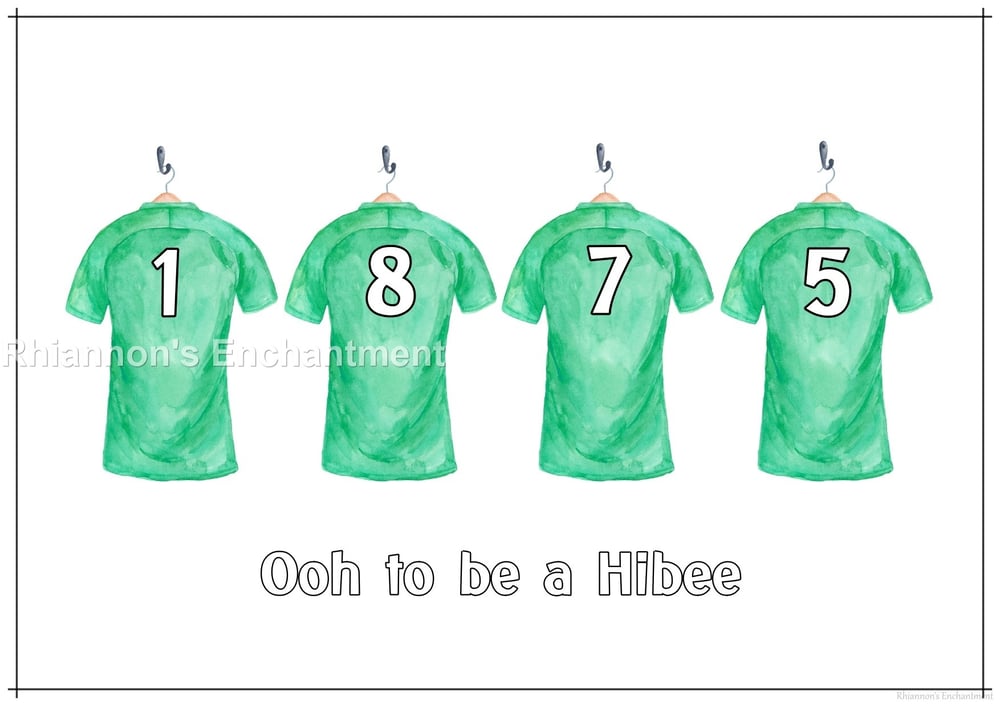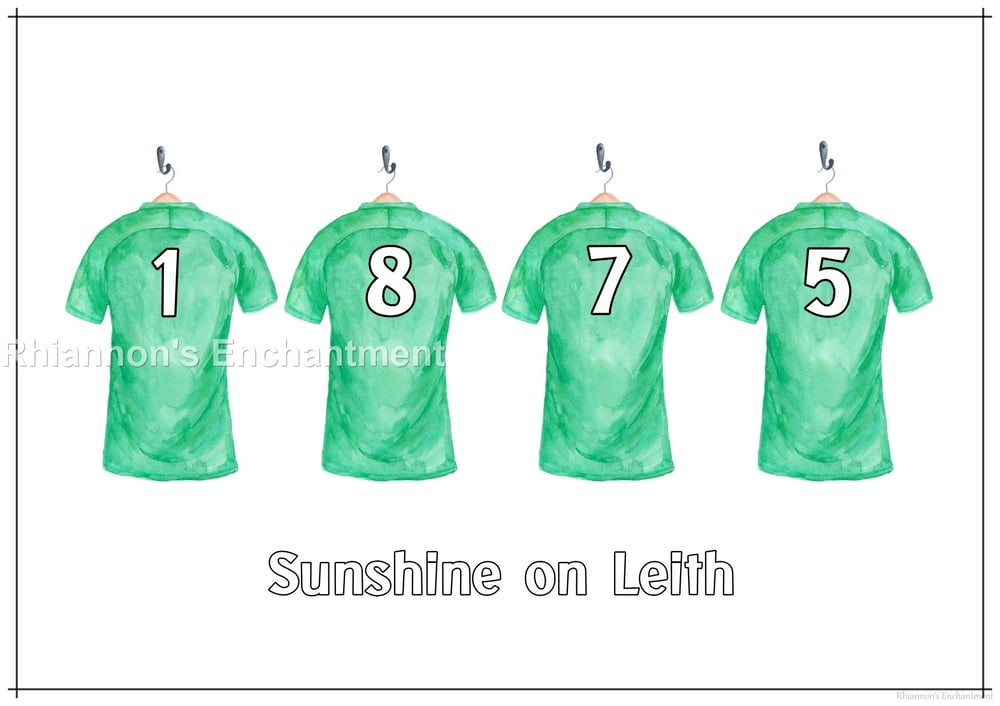 Do you know a Hibs fan who would love a unique print celebrating their team?
We have a selection of prints and options to choose from with a changing room theme.
1 - Easter Road
2 - Bonnie fitba' team
3 - Glory, glory to the Hibees
4 - Oh to be a Hibee
5 - Sunshine on Leith
PLEASE CONFIRM WHICH PRINT WHEN ORDERING
Illustration, production & design by L. R. McVicar, Rhiannon's Enchantment
Framed Print from £15.00 and subject to additional postage cost- Please contact me to discuss options.